Mouse Bungee
Reduce mouse cable drag, and keep your mouse cable out from under your mouse with one of our premium mouse bungees.
HEAVY
We added as much weight as possible to make sure the bungee will stay put when gaming. Our mouse bungee comes in at 333 grams, on average, heavy enough to prevent unwanted movement.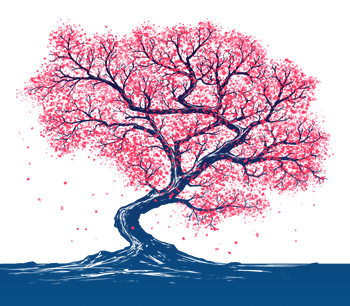 CHERRY BLOSSOM
Artist, KVACM, designed a beautiful Cherry Blossom tree that we've printed onto the front of our bungee. To protect the artwork, two rubberized coats have been applied to the entire bungee. Besides protecting the artwork, the coating also gives a premium finish and texture.
FLEXIBLE SPRING
Our bungee utilizes an extendable, flexible, spring arm to match the swings of your mouse whilst gaming.